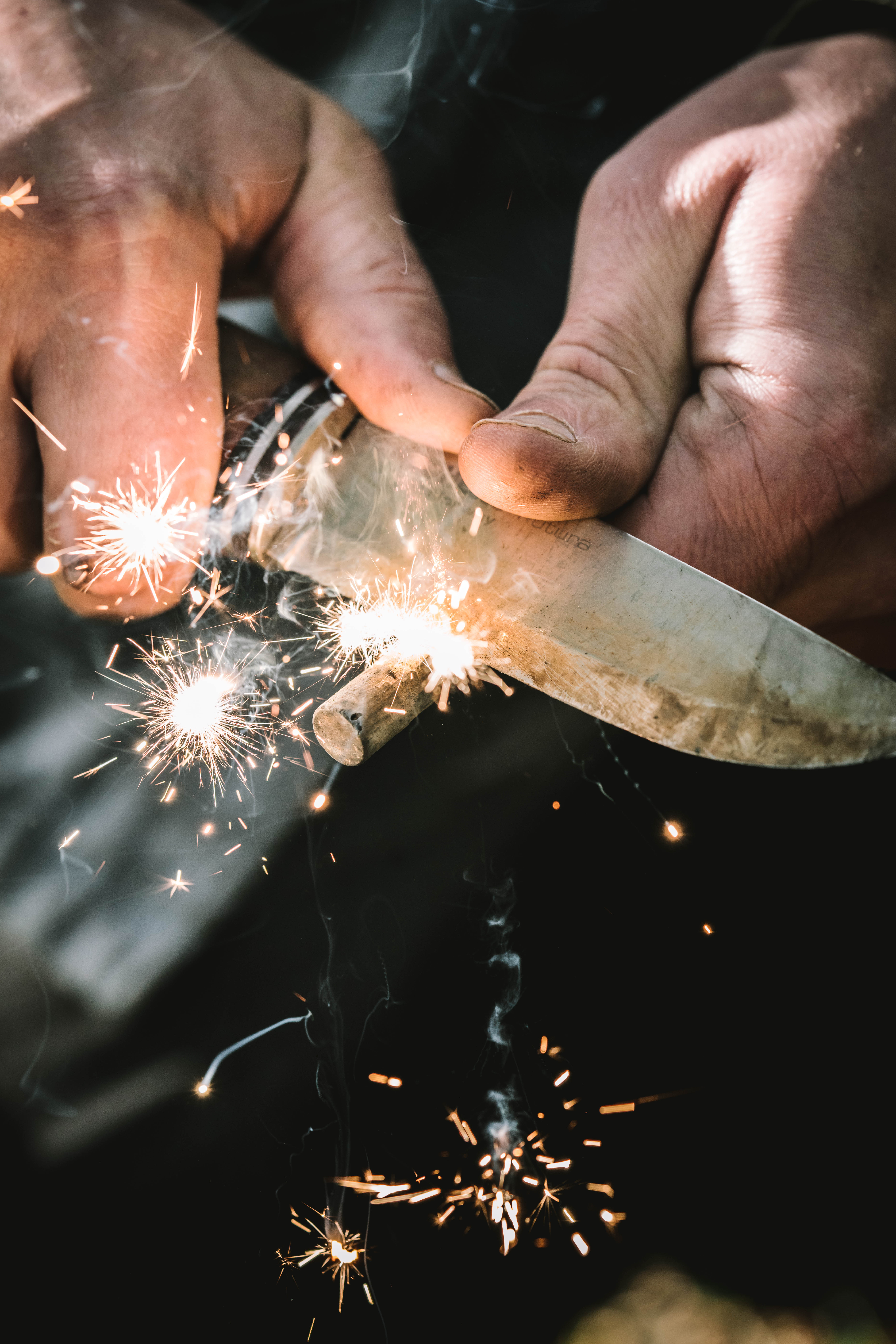 Cooking on fire workshop
1400 SEK pp.
Walk in the footsteps of our ancestors and use the fire as your stove. At this workshop we will explore the many possibilities – and pitfalls – of fire cooking. First we will look into the different types of campfires, build a fire, talk about the nine lives of the fire, and what kinds of heat that are most suitable for various kinds of cooking. Meanwhile, we will cook a feast together, consisting of a handful of delicious dishes. Finally, we will set a table and enjoy what we have cooked.
Duration: 4 hours.
Cooking on fire workshop and stay
5000 SEK for two
Extend your cooking on fire workshop experience with a comfortable stay in Villa Knystaforsen. Check in after the workshop. Breakfast may be ordered in advance (not included).
FAQ and other questions?
Please do not hesitate to get in touch – you reach us at: booking@knystaforsen.se
The workshop is suitable for adults and children from 13 years. The workshop is not suitable for vegetarians.
The workshop will be taught in Danish, Swedish with a Danish accent, and English.
Please note: When booking you buy a ticket for a specific date. The ticket can not be refunded, but the reservation may be changed to another date up until 14 days before your booking.